Happy mood on a grey day!
terça-feira, março 29, 2011
Today I'm feeling happy!
I decided to wear this shirt for the first time.
My friend Carla give me a dress of H&M on my birthday but my Best Friend had already gave it to me, so I had to exchange it.
And this shirt was my choice!
What do you think of it?
I think I will wear it very often on Summer time!
Hoje estou me a sentir feliz!
Decidi usar pela primeira vez esta blusa.
A minha amiga Carla deu me um vestido da H&M nos meus anos mas a minha melhro amiga já mo tinha dado e como tal tive de trocar.
E esta blusa foi a minha escolha!
Gostam?
Eu acho que a vou usar muito no Verão!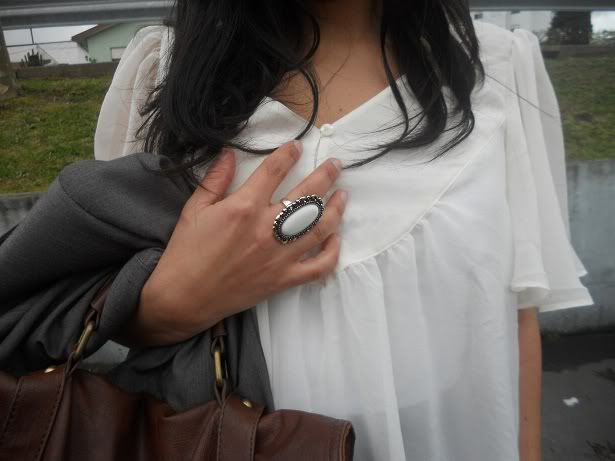 Blazer: Atmosphere at Primark AW09
Skirt: Atmosphere at Primark SS10
Shirt: H&M SS11
Tights: Primark AW10
Shoes: Atmosphere at Primark AW10
Bag: Blanco AW10
Ring: béllissima SS11
Hope you like it!
X.0.X.0.
Sil♥